THE EFFECTS OF COMPARISON
27May20 16:05H POSTED BY JAMES OGLE, MSW, LCSW
America is frequently considered an individualistic society where people evaluate their self-worth based on competition with others. This competitive nature is often first reinforced in schools where students are evaluated based on a grading system that compares their academic proficiency to peers. Furthermore, young people are encouraged to compete against their friends in sports and to strive for first place. Upon reaching adulthood, the American society influences individuals to evaluate success based on income earned and desirable careers.  
As a society, these practices have led America to have the largest economy in the world as well as other advantages when compared to other nations. However, an individual's self-worth often decreases because people create unrealistic expectations for themselves as a result of competing with others.
When working with clients who report low self-esteem, I first spend time challenging the faulty cognition of evaluating yourself against other people. As a social worker, I feel society values the engineering profession more than social work. I know other people better understand mathematical concepts more than myself. Thus, attempting to compete in a more "desirable" societal career path that I would find neither rewarding nor could I realistically complete the work is unrealistic and will likely lead to experiencing depressive symptoms.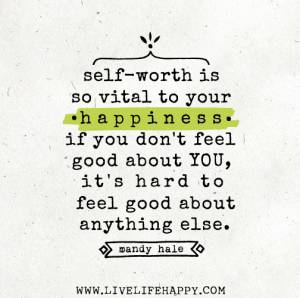 When clients recognize that valuing self-worth through competition among other people is ineffective, I discuss the process of competing against oneself. All individuals have strengths and weaknesses. By minimizing weaknesses and instead playing to strengths, individuals can see self-growth and improvement in their social relationships and abilities. This process typically creates a more realistic way to develop self-growth and self-worth. Several studies indicate that income and having what is considered a highly desirable job does not always lead to higher levels of happiness or self-worth.
James Ogle, MSW, LCSW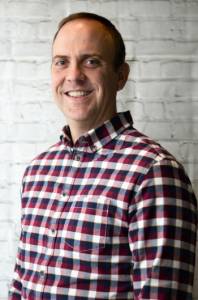 I'm is a Licensed Clinical Social Worker (LCSW) who earned his Master's degree in Social Work from Boston College. Having grown up in the North Shore area, Jim brings a familiarity of the community to the practice. He has been with Attention to Wellness for over a year and has over 16 years' experience working with both adolescents and adults.
Jim has provided treatment in a variety of clinical settings to adolescents, adults, and families experiencing depression, anxiety, conduct issues, and other mood disorders. He brings six years' experience working in court systems with youth on probation who were at risk of being removed from their home, and their families. Jim also brings experience providing anger management and drug counseling groups within multiple schools. Currently, Jim also works at a high school providing social work services to students who have an Individualized Education Program.
Jim's approach with both adolescents and adults incorporates techniques from strengths-based, Cognitive Behavioral Therapy/Dialectical Behavioral Therapy (CBT/DBT), Motivational Interviewing, and Structural Family Therapy to help clients identify and eliminate barriers that inhibit them from achieving their goals.
James Ogle, LCSW