Feeling Anxious, Frustrated, Scared, Angry…..
MANAGING DURING A PANDEMIC
 22 MAY 15:45H POSTED BY JAMES OGLE, MSW, LCSW
When I first meet with a client, I may not have a first-hand account of their experience, but I can empathize with their feelings as they share their story. Since the Coronavirus pandemic began, this has been the first time that multiple clients are experiencing strong emotions related to a challenging situation that I am also experiencing at the same time. I have had clients share their frustration over losing the opportunity to spend time with friends and family and have had to cancel future events such as trips due to the pandemic. Furthermore, people have reported feeling frustrated with the people they live with because there is no separation or outlet to vent their frustrations. Clients have also reported feeling anxious because they fear a loved one or they themself might contract the virus. Each of these emotional responses are valid.
I think it is most important to create a space in which to experience negative emotions to manage your emotional response to the pandemic. It is so important to give yourself grace and to allow yourself to be frustrated over the losses that have recently occurred. It is also important to allow yourself to grieve those losses. After experiencing feelings of frustration and grief, then one can shift focus to experiencing gratitude for the things you do have and focus on those aspects in your life.  
 If you are experiencing anxiety as a result of the pandemic, it is important to recognize that your fear is valid. While it is important to follow the recommended healthcare precautions, it is also important to not get stuck in the thought that you have control if you or a loved one contracts the virus. I encourage clients to be mindful of their anxious feelings and experience the anxiety instead of trying to control the situation. This can be a challenging process and people often fear they will become overwhelmed by their emotions. Through experience, I have found that if you can challenge yourself to be present and sit with your anxiety, the fear will likely reduce. If your fear subsides, then you may find you are able to spend time with loved ones, whether in person or through a zoom meeting, versus feeling anxious and trying to control a situation that you have no control over. I encourage everyone during this unprecedented time, to acknowledge how frightening this experience may be for you and to also remember it will eventually end and we will get through it together.      

Learn to breathe easier,
Release your stress & Let go of the things you cannot control, and
Concentrate on the things you can!
Jim Ogle, MSW, LCSW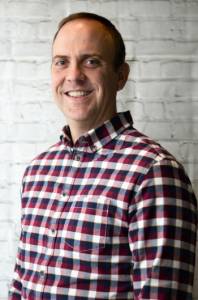 Jim is a Licensed Clinical Social Worker (LCSW) who earned his Master's degree in Social Work from Boston College. Having grown up in the North Shore area, Jim brings a familiarity of the community to the practice. He has been with Attention to Wellness for over a year and has over 16 years' experience working with both adolescents and adults.
Jim has provided treatment in a variety of clinical settings to adolescents, adults, and families experiencing depression, anxiety, conduct issues, and other mood disorders. He brings six years' experience working in court systems with youth on probation who were at risk of being removed from their home, and their families. Jim also brings experience providing anger management and drug counseling groups within multiple schools. Currently, Jim also works at a high school providing social work services to students who have an Individualized Education Program.
Jim's approach with both adolescents and adults incorporates techniques from strengths-based, Cognitive Behavioral Therapy/Dialectical Behavioral Therapy (CBT/DBT), Motivational Interviewing, and Structural Family Therapy to help clients identify and eliminate barriers that inhibit them from achieving their goals.
James Ogle MSW, LCSWLEARN MORE…