E M O T I O N S ~  Sad, Happy, Angry, Sensative, Lonely
Posted 25 Feb 14:35h by James Ogle, MSW, LCSW
Identifying Emotions
I believe one of the most overused words by counselors is the word "process." You may hear both counselors and clients stating the need to "process their feelings," but I find that people do not discuss how to actually take that step. Additionally, I hear adults, especially men, state that they do not experience emotions. In my experience as a therapist, individuals who believe that they do not experience emotions are often unaware that they make emotion-based decisions, which may lead to problems in their lives. In my practice, I identify processing feelings as understanding how we perceive ourselves as an individual through the emotions we experience.

I first assist clients to identify the specific emotion they are experiencing. People report they may engage in behaviors that lead them to experience consequences. Client's report in these moments they are unsure why they continue to engage in behaviors that lead to consequences. I help the person recognize that the emotions they experience drive their behavior. I then assist the person to address any anxiety they may feel in order to allow themself to experience an emotion. A belief some individuals may have is that if a person allows themself to experience a painful emotion then s/he will become overwhelmed by his or her feelings, but often what may actually happen is the emotion will dissipate.

Once a client is able to recognize and experience emotions, I discuss incorporating mindfulness skills. I find most individuals are aware that thoughts drive feelings but do not always see that feelings also drive thoughts. By practicing mindfulness when experiencing an uncomfortable emotion, clients are able to recognize thoughts that are being generated by those feelings. The thoughts are often a result of insecurities we have about ourselves. When a person learns to process his or her feelings, s/he ensures an informed decision is made, leading to a reduction in emotionally-driven actions.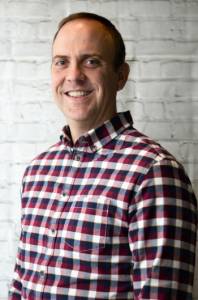 Jim Ogle, MSW, LCSW
Jim is a Licensed Clinical Social Worker (LCSW) who earned his Master's degree in Social Work from Boston College. Having grown up in the North Shore area, Jim brings a familiarity of the community to the practice. He has been with Attention to Wellness for over a year and has over 16 years' experience working with both adolescents and adults.
Jim has provided treatment in a variety of clinical settings to adolescents, adults, and families experiencing depression, anxiety, conduct issues, and other mood disorders. He brings six years' experience working in court systems with youth on probation who were at risk of being removed from their home, and their families. Jim also brings experience providing anger management and drug counseling groups within multiple schools. Currently, Jim also works at a high school providing social work services to students who have an Individualized Education Program.
Jim's approach with both adolescents and adults incorporates techniques from strengths-based, Cognitive Behavioral Therapy/Dialectical Behavioral Therapy (CBT/DBT), Motivational Interviewing, and Structural Family Therapy to help clients identify and eliminate barriers that inhibit them from achieving their goals.
Call 847.370.0606 x2 to schedule an appointment with Jim.
1020 N. Milwaukee Ave. Suite #235  Deerfield, IL 60015